Cooking Lessons with Nazlina ~ George Town, Penang Malaysia
---
About Nazlina, the Culinary Guide @Pickles & Spices
Nazlina Hussin. Yes, that's me. A few years ago, I wrote this description about myself. Now, because of current developments, I have to update the story.
When I started this web site, I had no clue it would grow into something like this. That I would get readers from all over the world, that it would also help launch a professional career and would include an appearance on television. I never call myself a chef, after all, I never went to any culinary school. What I lack in paper qualification, I make it up through reading, interacting with other fellow cooks and practicing the skills, over and over again.
Because of this, people from all over the world come to cook with me. I have food journalists, restaurant owners, chefs, food critiques and foodies as my students. It is a great experience! Below is a snippet where I taught a Michelin star Chef, Atul Kocchar how to make nasi lemak.
Numerous online publications link to this website. Other newspapers from abroad also published my story. Our own Malaysian Airlines in-flight magazine: "Going Places" also printed a story about me in their August 2010 issue. Air Asia had me covered in one of their inflight magazines.
The BBC included a section about me doing a nasi lemak class in one of their food programs. And early 2014 the British Independent mentioned Penang as the #1 food destination for 2014 with mentioning Nazlina Spice Station as the place to visit in Penang! I am getting famous! ;-)
After moving from Tropical Spice Garden to Islamic Museum and later Lone Pine Hotel and E&O hotel, I set up my own Nazlina Spice Station which is now located at:
2 Campbell Street (Lebuh Cambell)
10100 George Town Penang
Upstairs we do from Monday to Saturday cooking classes while downstairs we have afternoon cooking demonstrations, walking, heritage and food tours plus an additional range of hiking and nature tours in Penang and Perak available.
Best regards,
Nazlina
Penang Market Tour
In my cooking class, I incorporate a Penang market tour as part of the experience. For most visitors, the sight, smell and sound of the wet markets are quite an eye-opener. Here, you can mingle with the locals and see how day-to-day activities are carried out, minus any "staged" performance that might be organized by other tour operators.
Before I started this tour, I got many requests from my existing students. Most of them would ask me questions like. "Where to get the best ingredients?" or "Where to shop for local cooking utensils?".
At the local wet markets, quipped my late grandmother, "You can buy almost everything, except your own mother". Thus, this special Penang Market Tour was born since November 2010 together with my cooking class in George Town.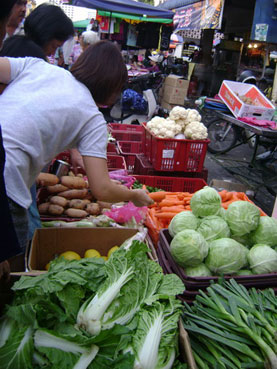 Left: Busy shoppers choosing the freshest vegetables

We start the tour with a local breakfast, either Chinese or Indian cuisine. We would sit at local coffee shops or simply eat at the alley, like the locals do. Sip your cooling "teh tarik" or hot local coffee, accompanied by roti canai, spring rolls or curry mee or whatever you fancy.
Then, we would cover several markets in the city center, including the one at Campbell Street, Chow Rasta and other temporary vendors that line the street between them. We could easily spend two and a half hours walking the streets alone!
While we walk, you can ask me questions and I will also explain to you local quirks typical to Penang. As I am also an amateur historian, we can discuss topics such as shop houses in Penang or other heritage buildings here. History, gossips, rules and regulations, things like that.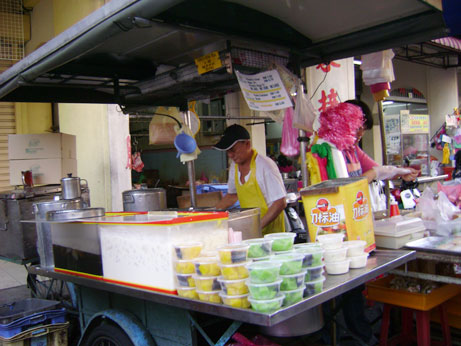 A soybean milk vendor who also sells other sweet delights.
Some vendors would be happy to let you try out their wares. Or, explain excitedly about their products. For example, the person who sold me my solid wood chopping board, would tell me how to season it well so that it would last longer. I doubt you would get the same advise if you were to buy the same item at a hypermarket.
One thing interesting about these markets is, items on sale would differ over the months. There are many festivals here, we would see specialty cakes and cookies during Chinese New Year, moon cakes and lanterns during the Autumn festival and also praying paraphernalia during Hungry Ghost Festival.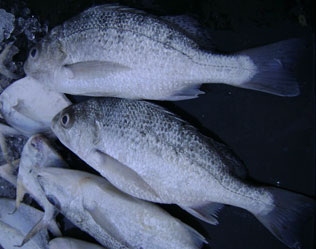 I can tell you, I never get tired of walking these streets in the morning. There are always new things to see. So, I would like to invite you to join my Penang market tour. It would be one of the highlights of your holiday!
Book your spot for the Cooking Class and Penang Market tour