Pulau Pinang (Penang) ~ Outer Reaches of the George Town Heritage Site

---
Penang Hill (Bukit Bendera)
Early adventures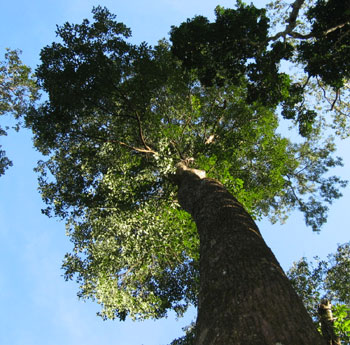 huge dipterocarps like this one at the botanic garden, used cover most of penang island
There's a quiet charm about this hill station. Certain romanticism persists despite recent developments on the island. Gone are the days when the vistas below was nothing but an endless green swath of rainforest trees, gigantic specimens of which until the 1930's blanketed the island and the rest of the mainland. Gone are the days when the only way up and down the hill in 1890s was by pony or sedan. Visitors to Penang Hill would trek all the way to the botanical gardens, where upon they would take in the sights at the waterfall for a moment or two before embarking on the uphill trek.
From the garden, a narrow road leads up to the crest of the ridge. There were two local companies run by Chinese who provided pony and sedan services plus extra labour to carry supplies up the hill. The charge for pony up or down the hill was $1½ and 35cents for a chair coolie. Five to eight coolies were required for each chair and the services of this sedan were normally required by the women, children, the sick and the older genteel. Men and officers would walk the distance. The walk up took roughly 2 – 3hrs but with jungle canopy shading sojourners below along the trail, and the gradual drop in temperature as they ascended towards the 821m peaks, this slow climb was probably bearable. For more on Penang Hill , go to http://www.journeymalaysia.com/MH_penanghill.htm
The cannonball tree. origins - south america
The British officials seemed to have really loved their parks and botanical gardens. Everywhere they set up camp, they would just as soon landscape a piece of the scenery into a park and such. Just as well that happened, as all the gardens and parks in Malaysia that the Brits had gazetted are still enjoyed by the communities. Penang's botanical garden is no different. Tucked away at the foot of the hill, the garden is ideal for strolers, joggers and those just interested in flora. Charles Curtis, its first superintendent was the designer and architect. He started work in 1884, replanting the former granite quarry with local and introduced plants. The gardens were originally intended for a nursery. Horticultural plants were sent over from Kew Gardens in England in hope of planting crops in Penang for the future. However, the gardens were eventually opened for public use. The variety of plants and trees have pretty good information boards for those interested. For others, there is a fair amount of shade from oertowering trees along the pathways to keep visitors cool. The 72 acre gardens also has herbariums and nurseries. Unfortunately these aren't open to visitors plus the plant items looked in need of some nurturing.
There are usually families of The Dusky Leaf Monkeys (peace loving, cute and adorable) and The Macaques (aggressive, smart, sneaky and greedy - sound like anyone you know?). Do keep clear away from the macaques, they can get quite nasty. Also try not to tempt them with food. There was a personal experience at the age of 4 - carrying a bag of peanuts at the botanical gardens - watching in slow mo as a huge macaque came galloping on all fours eyeing the bag of delicious snack - not much taller than the monkey itself - was bowled over by the cheeky so and so - ending in tears and an age old phobia of macaques!!!!
the gentle dusky leaf monkey, tucking in on juicy young leaves ~ evening supper before curling up for the night
For more information on the botanical gardens, http://botanicalgardens.penang.gov.my

Open to public from 5.00 am until 8.00 pm everyday including public holidays. Admission is free.

For more information on how to get to the gardens,http://www.rapidpg.com.my
Bus No.10 leaves from George Town to the Botanical Gardens at Jln Kebun Bunga. If you haven't much time, it will be better to take a taxi. This bus goes through suburbs before ending up at the gardens. Possibly an hour plus journey on the bus...
Later Additions...
Tropical Spice Garden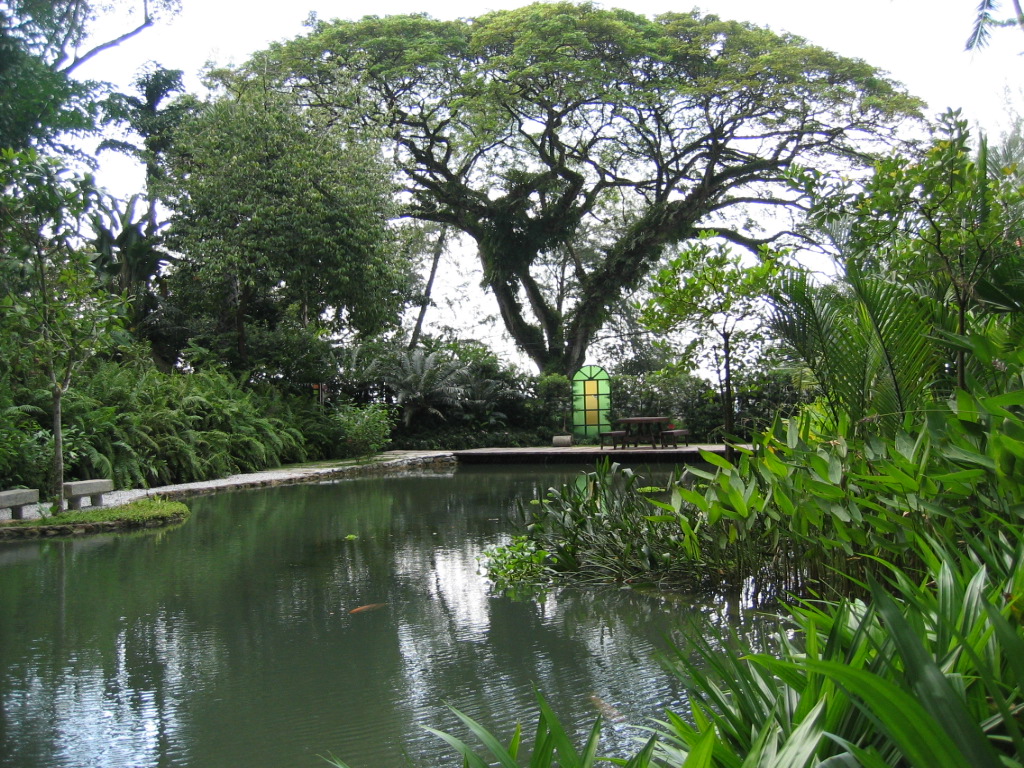 The Wilkinson family has yet again outdone themselves. With beautiful, tranquil Tiger Rock as a testament that Malaysia can have resorts or retreats that does represent our own identity and not of that of our neighbours. Although Tiger Rock is uniquely Rebecca Owen Wilkinson's identity - she being a talented artist and designer and Tiger Rock her little bit of a home gallery. But at least it's an original!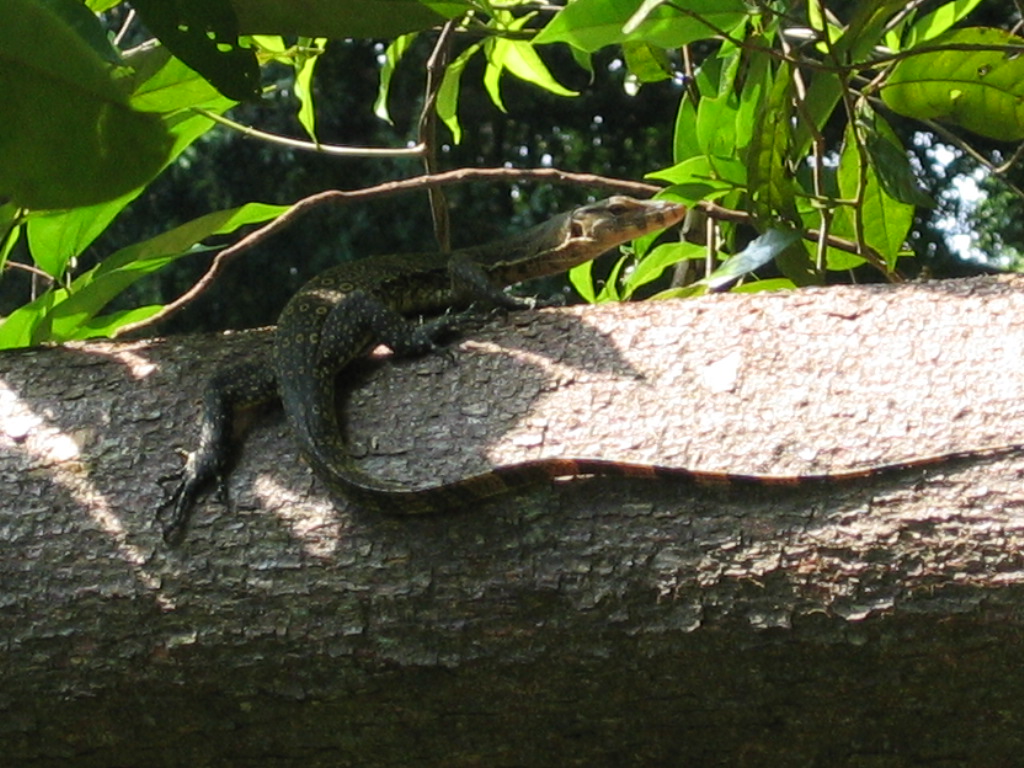 Spice Garden, on ther other hand is dedicated to educating the people out there at large that the tropical garden is beautiful... no, not the Balinese garden entirely. The Spice Garden is located in an 8-acre valley at Teluk Bahang. The thoughts that have gone into landscaping the garden and the care to retain a number of the old rubber trees, make this garden walk extremely inviting. Of course, a lot of help from a bottle of mosquito repellant would do fine.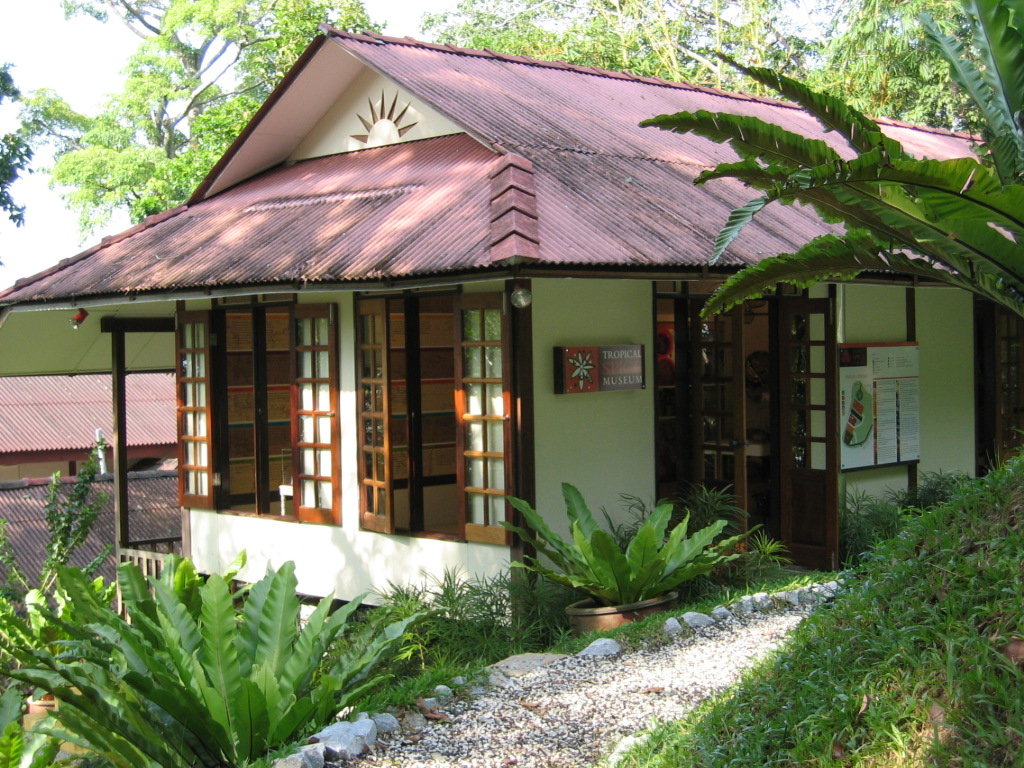 The garden is divided into 11 mini garden walks : water garden, cycad room, spice terraces, jungle trail - just to name a few. There are educational plaques along the walk especially at the spice terraces which gives visitors a clearer understanding as to the importance of the spices and herbs. The Spice Garden also has a little spice museum with loads of information on the spice trade in the early days and even the importance of spices even as of today in the daily lives of locals. There's a pleasant cafe where visitors can sit on the deck which looks over to the Batu Feringghi beach front. For more on the spice garden , click www.tropicalspicegarden.com


Opening Times: 9.00am - 6.00pm
Guided Tours: by appointment ( 9.00am - 1.00pm)
Lone Craig Villa, Lot 595 Mukim 2, Jalan Teluk Bahang, 11100 Penang, Malaysia
Tel/Fax: +6 04 881 1797
ENTRANCE RATES FOR TROPICAL SPICE GARDEN ~ Valid till 31st March 2017
Rates above are inclusive of 6%GST
1. Audio tours are available in English, Arabic, Mandarin, Japanese, Malay, French and German languages. Available ALL DAY.
2. Live guided tours will be scheduled as below [English only]
9am/ 11.30am/ 1.30pm/ 3.30pm
3. Live tours will accommodate a maximum of 15 persons only per guide (Inclusive of 6%GST)
GARDEN ADMISSION

(1) Inclusive of admission to Garden, Slides & Ladders & Gift Shop
(2) All tickets inclusive of a drink at the Bamboo Garden Herbal Tea Kiosk.
(3) Camcorder and video for non-commercial purposes is FOC.
(4) Children: aged 12 years and below.
(5) Children 4 years and below enter for free.
(6) Maximum number of guests in the Garden is 200. Pre-booking is compulsory.
(7) Last admission at 5.15pm.
(8) Cancellation charges will be incurred for instances of 'no-show'. Charges will be dependent on number of arrivals last confirmed.
NIGHT WALKS RATES FOR TROPICAL SPICE GARDEN~ Valid till 31st March 2017
1. TSG Night Walks are conducted by trained and experienced guides
2. Night Walks will be conducted primarily in English. Mandarin and Arabic tour depends on the availability of the guides
3. Night Walks are from 8pm – 10pm. Time of arrival 7.50pm
4. Torch lights and refreshments are provided
5. There must be a minimum of 4 guests per night walk
6. Night Walks will accommodate a maximum of 15 persons only

Night Walks ADMISSION

(9) All tickets inclusive of guided night walk on TSG trails, light trap demonstration and refreshments.
(10) Night Walks are scheduled every 2nd & 4th Saturdays of the month.
(11) Camcorder and video for non-commercial purposes is FOC.
(12) Children: Age 6 to 12 allowed with adult supervision. We do not advise for children 5 and below to participate due to safety concerns.
(13) Maximum number of guests per Night Walk is 15 pax. Pre-booking is compulsory.
(14) Guests are strongly urged to follow guide's instructions throughout the Night Walks.
(15) guest's phobias and physical restrictions must be stated at time of booking.
(16) Night Walks may be cancelled due to thunderstorm, lightning, heavy rain and other acts of God. Cancellation of the walk will be updated at least 4 hours before the night walk starts. Upon cancellation, TSG agrees to refund the full Night Walk payment.
(17) Other than the above reasons, Night Walks payments are strictly non-refundable.
(18) For Night Walk enquiries on other dates, please check availability with one week notice
Georgetown
During weeks leading up to chinese festivities in georgetown, don't be surprised to find makeshift performance stages being set up on streets and alleys - blocking access completely. Chinese operas and Puppet shows are very much alive in Penang as well as dragon and lion dances especially at temple entrances.

Driving around Georgetown is complicated. The one-way street system is confusing and weekend traffic is debilitating. My travel partner likens it to a game on the pinball machine! The island itself has its own identity and pace only islanders are familiar with. Trishaws can be seen coming down the opposite way on a one-way street, totally oblivious to the obvious congestion they cause along the way. Octogenarians driving around in their little beetles and old Morgans at 30kph also oblivious to the fact that the streets have been converted to One-Way routes some time back . and motorbikes.everywhere, anarchy rules on the streets of Georgetown!
The local municipal council has in fact started to include pavement walkways for tourists and shoppers alike in areas like Lebuh Acheh (Acheen Street) and Lebuh Armenian. Forget about the traffic, the confusion, the haphazardness and let yourself blend into the surroundings. Then, Georgetown will begin to open up to those willing to experience.
The daily working lives of the older folk who cling on dearly to their trades that are fast disappearing due to technology and mass production. They are still there. continuing with their lives' work in dimly lit shops and in the back alleys. The following are a few still operating as their forefathers or employers have been for years.
No. 1 Lorong Muda. Operations hours: 8.00am - 11.00am (also depending on the rain, weekdays).
Tel: 04 262 7325 (Mr Lee - speaks Hokkien and Mandarin, a bit of Malay and Cantonese)
Mr Lee Beng Chuan has been making joss sticks for decades now. This sprightly octogenarian and his wife continue to churn out joss sticks for a select group of loyal customers. Mr Lee started out not as a joss stick maker but he was commissioned to handcraft dragon and phoenix effigies onto large joss sticks that were used for special occasions such as important Chinese festivals and birthdays. As his eyesight began to fail, he decided to switch to a labour intensive but less skilful career and hence making joss sticks instead. Today, Mr and Mrs Lee continue to churn out joss sticks for their very niche market. Although,Mr Lee used to produce thin jossticks - those often seen at alters in temples, he can no longer compete in pricing especially those from China and Vietnam. Instead, he makes shorter, fatter jossticks, which he says are more appropriate for his customers who many have moved away from houses and into apartments. In this way, the smaller jossticks would take a shorter time to burn and hence less smoke in the apartment.
Visitors can buy jossticks from Mr Lee. He sells them in a variety of sizes. He will proudly show anyone interested, the process of making jossticks over and over again without missing a skip. However, Mr Lee and wife speak only Chinese and a bit of Malay. On rainy days, Mr Lee does other things apart from making jossticks, as the process requires quite a bit of sun. The final stages before packing is to dry the jossticks under direct sunlight for 2 days. Mr Lee has lived in this house on this street for over 65years. He sadly reminisces days when the row of houses in which he still lives on were filled with folks working on all sorts of trades. As the younger generation went off to school and universities, they left their homes for luxuries of apartments and bigger cities. Many of the older generations went along and retired from their livelihood. Mr Lee maintains that he and his wife would prefer to work for as long as they are able to ~ their way of life is what makes them whole.
Kim Guan Coffee Factory (unfortunately this establishment has since closed their operations and the shophouse is now part of a boutique heritage hotel)
No 53 Stewart Lane.
More often than not, visitors will get to meet Mr. Ong, the owner of this little, home grown coffee factory. Not to mention a few of his family members too. Having worked at a coffee factory for a number of years, Mr.Ong eventually decided to open his own factory in 1988. he relocated his factory to Stewart Lane where he felt that his customers could drop by anytime to buy the freshly roasted coffee. The entire coffee boiling, roasting and grinding process is done in this corner shophouse. Visitors are eagerly invited in and Mr Ong will take them through the process of making local coffee. The coffee beans are actually imported from Medan, Indonesia. The beans are later cooked at Kim Guan's and roasted with a combination of sesame seeds, salt, sugar and margarine or butter to produce the unique aroma of our local coffee.
Although, visitors will not be able to taste the local coffee at Kim Guan's, local coffee is sold at all coffeeshops in Penang. Ask for kopi but if you do not wish them to pre-add condense milk, do let them know in advance. Local coffee often comes with condense milk added. A good place to go for a great cup of local coffee and freshly toasted bread with kaya (coconut jam) would be Rio Hotel and Kedai Kopi at the junction of Bishop Street and Lebuh King (King's Street). The proprietors speak English here. Best time to go would be in the mornings until lunchtime.
Roti Benggali (Benggali Bread)
Maliia Bakery, No 114, Transfer Road. Operations hours (8.00am - 8.00pm, everyday)
the bread storage cupboard as it was in 2007. Today, the shop has been revamped and renamed and also , a cafe has been added to the outfit
Roti Benggali goes very well with local coffee. It's white bread, freshly baked daily and sent out to most coffeeshops around Georgetown. Roti Benggali actually derived its name from the word ,' Paggali' which means 'shareholders' in tamil. Sheik Mohd Ismail an Indian Muslim came over from Madras, India in 1932 to pursue his livelihood in this new land of opportunities. As soon as he settled down in Georgetown, he set up a business with his group of friends and called the co-op - 'roti paggali'. Local residents mistook the name to be 'Roti Benggali' and has been called such since. In 1964, the bakery was renamed 'Ismalia Bakery' from 'Paggalis' . In 2007, Ismalia Bakery was renamed Maliia Bakery and is currently run by the third generation "paggalis".
Bread delivery man
For as little as RM1.20, you can get a gigantic loaf of freshly baked Roti Benggali at Maliia Bakery. However, if you ever do get to see the travelling breadman, a sort of bakery on wheels, going on their evening route round the older neighbourhood, do stop him. He usually sells Roti Benggali and if you wish, he'd whip out his slicing board, cut a few slices for you and even spread a thick layer of the delicious coconut jam and margarine for you to take with you.
For more on the bakery, http://www.maliiabakery.com